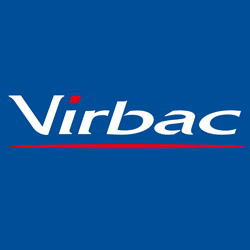 Production Operator
Sorry, this job has expired.
Bridgeton, MO
Excellent benefits package including vacation, 401k & match, life, medical, dental, and vision benefits, and more! 
Pay is $20.20 per hour to start. Plus a $500 sign-on bonus!
We currently have five openings - all second shift positions working 3:00 to 11:30 pm.
Work is in an FDA regulated environment (clean, air-conditioned, nice environment). We're growing and will likely be hiring more positions soon.
Duties
Operate filling and packaging equipment for FDA and EPA-regulated animal pharmaceutical products.
Permanent assignments.
Area of accountability no.1: Operate equipment
Main activities:
- Organize their activity for production processes
- Perform equipment set-ups and make adjustments
- Perform line clearances
- Perform unit and equipment cleaning procedures
- Monitor key line parameters
Expected results: All products made are in compliance with regulations and client requirements.
Area of accountability no.2: Quality
Main activities:
- Conduct IPCs at defined intervals
- Take samples and send them to QC
- Follow GMPs and SOPs
- Record information throughout the process into the batch record and/or logbook to ensure compliance.
- Follow proper gowning procedures
Expected results: Information that helps to assure the traceability of manufactured lots.
Area of accountability no.3: Continuous Improvement
Main activities:
- Record KPI
- Participate in kaizen events (5S, SMED…).
Expected results: Ensure the process works at the optimum level of compliance, quality, and efficiency to meet customer expectations.
Area of accountability no.4: Troubleshooting
Main activities:
- Follow proper troubleshooting procedures when malfunctions occur and report issues to a technician/supervisor if applicable
- Notify supervisor if deviation occurs (IPCs, raw material issues, equipment…)
Expected results: Ensure traceability of troubleshooting.
Area of accountability no.5: Safety
Main activities:
- Follow plant safety guidelines
- Safely operate and adjust the equipment, starting and stopping, in a manner so as not to harm the equipment, yourself, or fellow employees
- Fill in safety checklists
- Notify supervisors of safety near misses or incidents
Expected results: Measure the impact each activity has on personnel safety.
Know-How
Job-related skills required to complete activities:
- Following hygiene and safety guidelines.
- Respecting material and personnel flows.
- Talking/listening to others to convey/understand information effectively.
- Ability to read, understand and execute operating instructions, guidelines, SOPs, and batch records.
- Good math skills: adding, subtracting, multiplication, percentages, conversions.
- Basic computer skills.
Behavior
Interpersonal skills required to complete activities:
- Ability to diligently follow batch records and procedures with attention to detail.
- Demonstrate ability to work in teams and lead by example.
- Customer focus.
- Communicate effectively.
Optional
Training / Experience necessary to do the job:
Educational level or equivalent experience: High School Education or GED.
Experience required to fulfil the role: 1 to 2 years prior experience working in production at a pharmaceutical manufacturing facility is desired, but not required.
Career pre-requisites: Pre-employment mathematics and reading testing will be required.
47022831